April 16 2014 |
News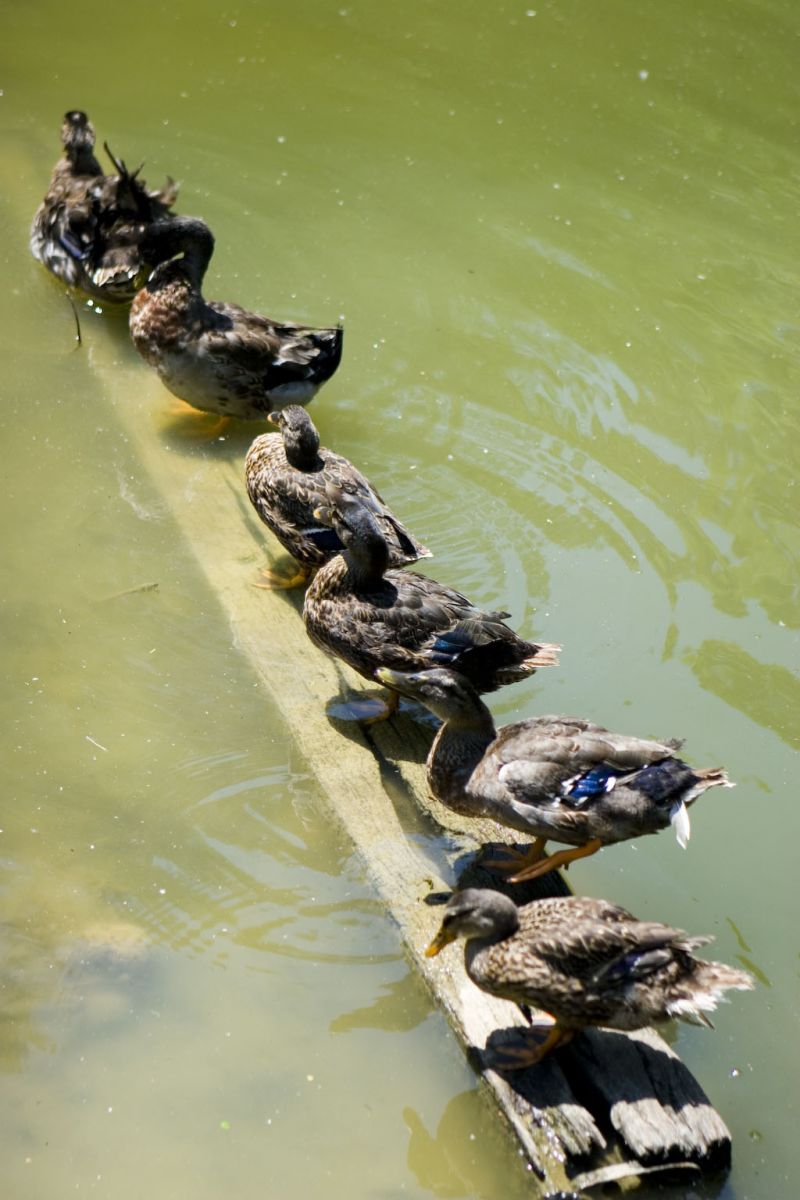 NOTE: At the bottom of this post are the responses to the questions I posed last week.
Currently, we have 8 ducks at Monmouth. The females are sitting on nests and, like anxious parents, Monmouth's staff is watching over the expectant mamas, and anxiously awaiting the joyous sound of quacking baby ducks!
This information was submitted by Carol Jones, Assistant Manager:
Ducks have been at Monmouth for at least as long as I have (17 years). There was a time they would walk over across Melrose Avenue and visit at Linden and then fly home. Cars would have to stop on Melrose Ave. to let them waddle across. But they always came home. Many eggs have been laid and several ducks have been born here. Throughout most of the year they stay around the pond, but when the first signs of Spring hit, the ducks start coming up to the Courtyard. I think they know it is time for the guests to start sitting out on the patio again and they will get fed by them.
The following are the questions I posed last week, regarding the letter written by General Quitman that was posted 2 weeks ago:
1) Exactly where was this letter written?
2) Where was/is Brassos St. Dago? and
3) At which beach do you think he was writing from?
I received a few responses, and here are the answers that seems mostly likely:
1) "The New York" probably refers to a ship.
2) Brassos St. Dago is near Houston.
3) The beach is probably the shore of the Gulf of Mexico – near Houston.
We still have reservations available in Restaurant 1818 for our incredible Easter Brunch - seating times are from 11am-3pm. Call 601.442.5852 for reservations!
Until next time, enjoy the beauty of springtime and have a Happy Easter!