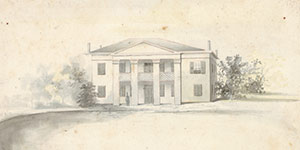 Monmouth Historic Inn & Gardens is a National Historic Landmark, built in 1818. Rooms are beautifully appointed with period furnishings and antebellum-era antiques. Few estates of the American South typify the antebellum experience more than Monmouth. Its story is a tale of the Old South and of the New South, of transition and transformation, and of the many men, women and children who called Monmouth their home from 1818 to present.
Monmouth evolved from rough timber, mortar, nails and brick to a stately antebellum, suburban villa built from the labor of human hands both free and enslaved. Over the span of more than 190 years of existence, Monmouth witnessed generations of births and deaths, as the home and workplace of slaves, tenant farmers, American statesmen, businessmen and enterprising housewives, all contributing to its historic saga as one generation passed from view and the next took its place.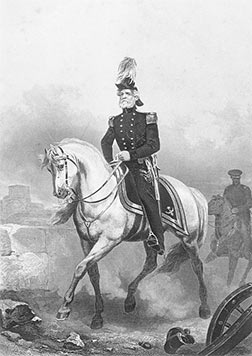 John Quitman was Monmouth's most prominent occupant. Arriving in Natchez as a penniless newly minted lawyer, he soon married into one of the area's most prominent families and went on to a partnership in the town's most successful law firm. During his life, he gained national attention as a conquering general and military hero in the nation's war with Mexico. He also served as governor of the state and in the Mississippi state legislature and the U.S. Congress.
John A. Quitman died at Monmouth on July 17, 1858, apparently a victim of what was then called the National Hotel Disease an ailment similar to Legionnaire's Disease, which many American politicians contracted after staying or dining at the National Hotel in Washington, D.C. Forty-nine year old Eliza, a widow with several underage children, and multiple Monmouth household obligations, assumed stewardship of four plantations and the hundreds of enslaved individuals. This great responsibility, however, was short lived. In 1859, Monmouth's matriarch Eliza Turner Quitman died and was buried next to her husband at Monmouth. Quitman daughters would later move their parents to the city cemetery north of town.
With the coming of the Civil War to Natchez, Monmouth experienced the plight of numerous southern estate villas when their once wealthy owners could no longer afford the trappings of the elite. Over the years after the Civil War, Monmouth continued to fall into terrible disrepair.
Although Monmouth was once a grand estate, embellished with the finest furnishings and landscaped gardens, twentieth-century Monmouth saw not only the decline of the estate and its grounds, but the scattering of many of its prized furnishings. In 1978, the home was purchased and restored to the 1830's period; many pieces found in the house were discovered to be original Quitman pieces. Today, the historic renovation of Monmouth continues.