Christmas & Gumbo
December 3 2014 |
News
We are thrilled to report that our Chef, Allison Richard, won 1st place in the Gumbo Cook-off that took place in Natchez the day after Thanksgiving. Congratulations Chef Richard! Our guests remark on how much they enjoy her gumbo, and even ask for her recipe. This is the second time that Chef Richard has won a Gumbo contest in less than 2 months!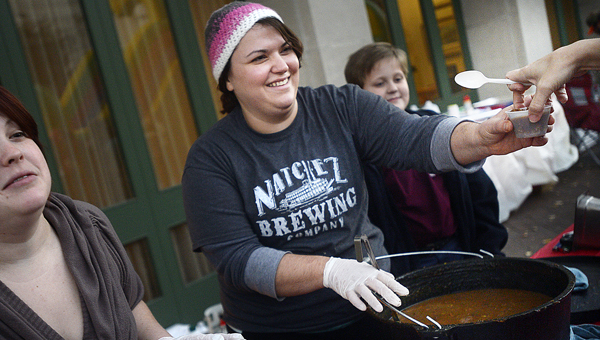 This last Gumbo Cook-off was part of the Christmas in Natchez celebration kickoff. Be sure to go to the website http://christmasinnatchez.com/ to check out all the incredible events taking place in Natchez in the upcoming weeks, and call us to make your reservation at Monmouth by calling 601.442.5852, or book directly by going to http://reservation.worldweb.com/Bookings-nr105/activity-edit.html?table=hotels&mode=command&command=roomsearch&listing_id=376&hotel_id=376&reservationcode_id=&language=&date_from_yearmonth=201412&date_from_day=03&num_nights=1&num_adults=1&send_contact_form=
This weekend we have one of our most popular events – the Christmas Parade. The Parade begins at 6pm and its route takes it through Downtown Natchez. It truly is a "must see" event for the whole family.
Christmas time is, and always has been, a very special time here at Monmouth. Christmas decorations are going up in and around the property. Dining in our Restaurant 1818 is always memorable, and the beautiful garland, ribbons, greenery and more that are put up in the restaurant add even more splendor to its ambiance. This year we will be serving dinner on Christmas Eve, and a special menu on Christmas starting at 6pm. Be sure to call early and make your reservations before it's too late! You can call 601.442.5852 for information on seating times and the menu.