Snowing Flowers
April 23 2015 |
News
It's snowing flowers! The grounds are absolutely breathtaking right now, and the famous Catalpa Trees are blooming. When you drive onto the property the blossoms from these trees make it look like it's snowing flowers as they gently waft to the ground. Do be sure to come visit soon; you don't want to miss this site! Below is an excerpt about the restoration of our gardens from "Monmouth: Its Majesty and Legacy." Until next time, happy travels and may you see snowing flowers soon!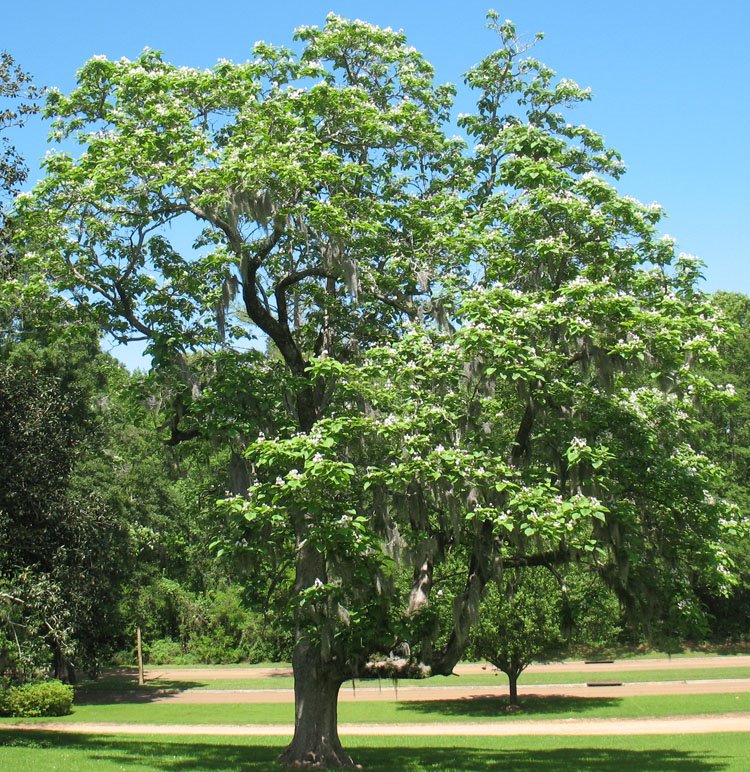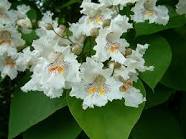 "After the property was purchased in 1978 extensive measures were taken to restore the expansive grounds to reflect the elegance of the main house and outer buildings. The owners commissioner William Garbo, Sr., a landscape architect, to provide design services for developing a period style garden within the twenty-six acre site. Trained under the watchful eye of Thomas Church, one of the leading landscape architects in the united States during the mid-20th century, Garbo studied travel journals and letters from the antebellum era to provide a description of plants and flowers common to the original garden. Garbo described the restoration process as easy, citing "so many good examples of old plants and trees existing at old gardens throughout the Deep South."
Garbo determined that Monmouth was set within a natural forest of native trees and shrubs, including the elms, oaks, holly, sumac, and magnolia. The surrounding native forest includes a rare Magnolia Maculate Macki, thought to have been extinct.
The final result is a lush, expansive garden, which includes a pergola, rose garden, cut flower garden and an herb garden, all of which were built under Garbo's supervision. A grader, clearing two acres of the back property, discovered the area had been terraced in Quitman's time, and those terraces were kept as the backbone of the grounds restoration."